Halo-Lit Channel Letters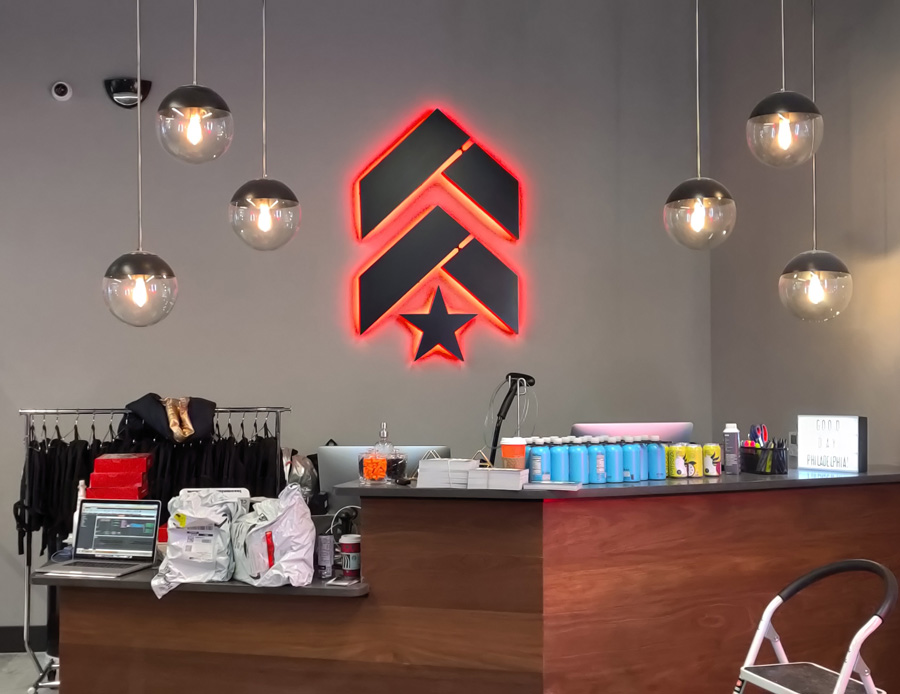 Halo-lit channel letters are an excellent option for clients who want more elegance in signage.
It is also called reverse-lit or back-lit channel letters, and we fabricate this lettering style using aluminum faces welded on to aluminum returns. The internal LED lights cast a light on the background wall, creating a "halo" effect around each letter, hence the name. Classic Channel Letter Wholesaler has been a leader in the premium channel lettering industry since 1999. Besides building and fabricating halo-lit letters, we offer custom design services to take your signage from concept to reality. Our products are UL-certified and come with quality and safety assurances, as well as a five-year warranty.
866-851-9500
The Benefits of Halo-lit Channel Lettering
Clients typically value halo-lit lettering for its professional look.
Like front-lit lettering, a halo-lit sign is well-suited for an indoor office environment. For example, it may appear in classy lobby signs, where a company writes its name against an indoor backdrop, such as slate or a wood-paneled wall.
Many businesses also use halo-lit letters for storefronts, and exterior halo-lit lettering is just as common.
How We Create Halo-lit Channel Letters
All of our Halo-Lit letters are manufactured using precision CNC water jet cutting or CNC router cutting for faces and backs.
A CNC Bender is used for shaping Returns
State-of-the-art Laser Welding for fabrication
This provides exceptional quality signage, delivered anywhere in the United States.
Indoor vs. Outdoor Signage
CCLW-supplied letters come complete with a paper installation pattern, power supply cabinets, mounting hardware, wiring diagrams, and installation instructions to make the job go smoothly.
Learn About Our Process
Contact Classic Channel Letter Wholesaler today and receive a quote within 24-48 hours.
866-851-9500